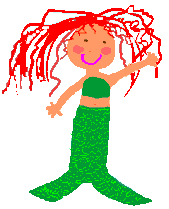 Try making articulated mermaids and mermen with heavy paper, markers, and brad fasteners. After you create your mer-creature, write a story about your mer-character. If you'd like Lynn to come to your school or library to lead this craft project and a related writing workshop, please contact Lynn at AuthorLynn@aol.com, or get more info on her Author Visits page.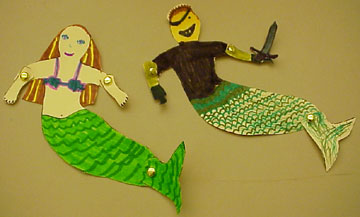 Here are some fun mer-characters created by the students at Presidio Hill School in San Francisco.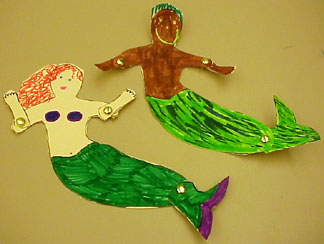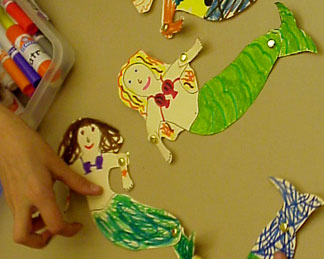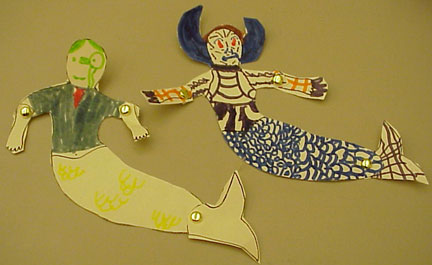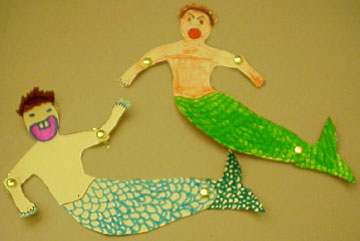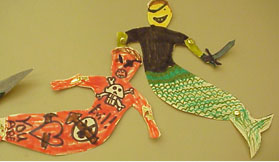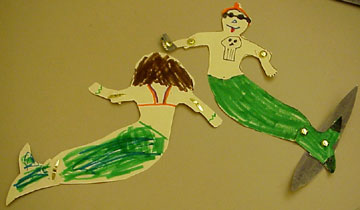 Looking for some more activities? Please try some activities at the links below. Book mark Mary Margaret's site and keep checking again, as we will be adding more and more fun activities, projects, and contests in the months ahead. Thanks!
Bookmarks
Journal Writing Prompts
Ideas for Book Groups
Compass Rose Contest
Mermaid & Mer-Creature Sand Castle Contest